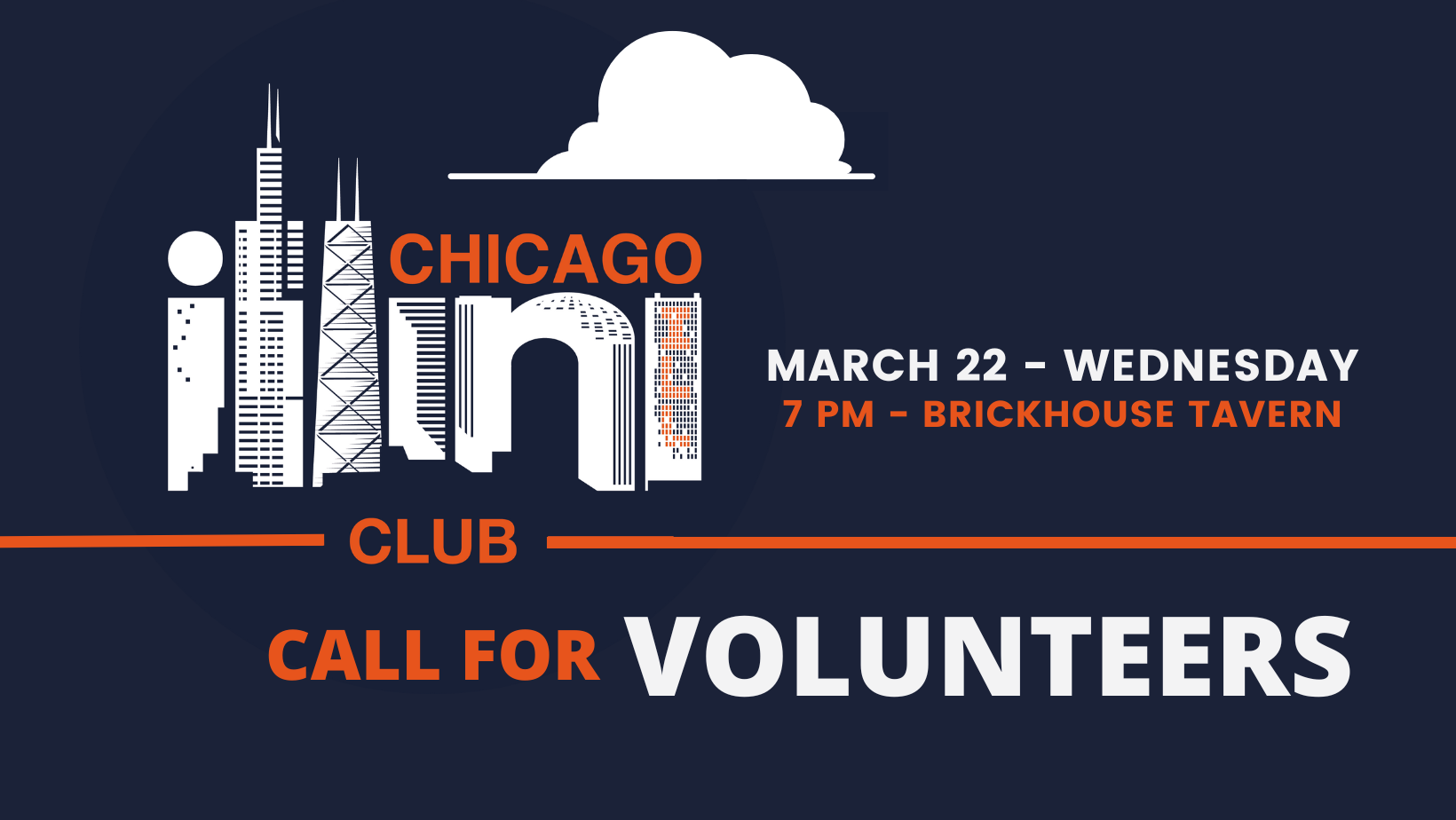 Volunteer Recruitment Event
Calling all ILLINI volunteers and future leaders
The Chicago Illini Club Board of Directors is looking for new members!
Join us at the Budweiser Brickhouse Tavern in Wrigleyville on Wednesday, March 22nd at 7 PM learn more!
Join an expansive network of Illinois Alumni located in the greater Chicagoland area.
What can being part of the #chiLLINI Club do for you?
Learn new skills and work on tasks that you cannot through your work!
Meet new people: new friends, new contacts, potential employers!
Connect with #ILLINI throughout Chicagoland
Opportunities are available for many which include social connections through:
Meetings,
Game Watches,
Charitable giving through our annual golf outing,
Various ad-hoc events with Chicago-based organizations,
Professional networking with some of the most successful alumni in the city.
Join us at Budweiser Brickhouse Tavern in Wrigleyville to GET INVOLVED and learn more!