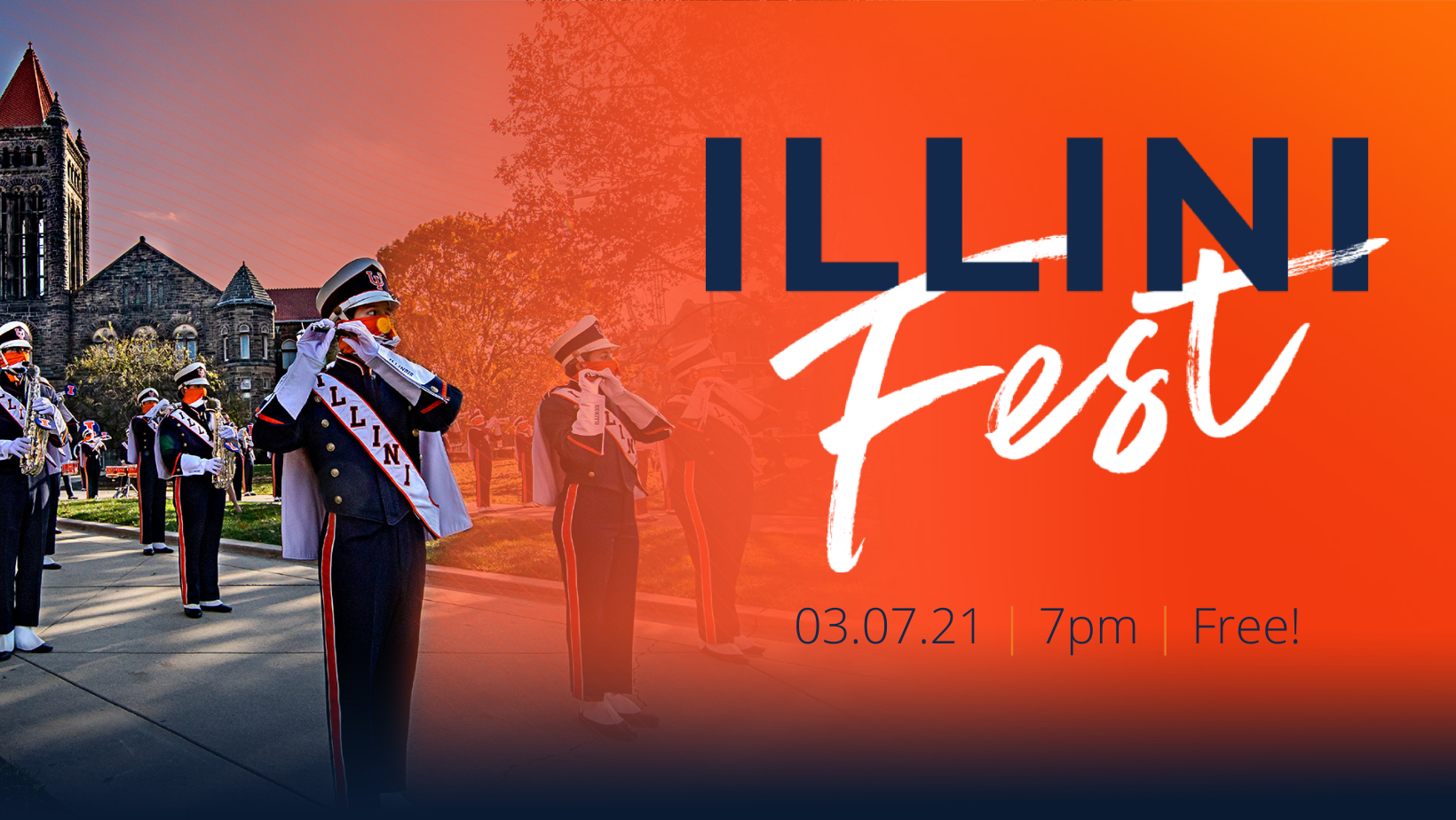 IlliniFest 2021 - Virtual
YouTube-hosted IlliniFest at 7pm (CST) on Sunday, March 7, 2021
What does Power look like at the University of Illinois? It looks like a 150-year legacy of individuals who are brave enough to think differently, smart enough to find a better way, and caring enough to make the world a better place.
When gathered together — alumni, students, parents, faculty and staff — we become a community who faces the world's greatest challenges by rolling up our sleeves, joining forces to make new discoveries, and inspiring one another toward greater impact.
That's Powerful Together. And that's what you'll experience at IlliniFest. Even a pandemic can't keep us from gathering to celebrate what the U of I community stands for and has accomplished
On the day of the event the UIAA will send you a link to access IlliniFest!